Strawberry Hill House
Strawberry Hill House is an exclusive new development of ten one and two bedroom apartments, situated in Broadwater Down, Tunbridge Wells, Kent. The design of the House reflects the local character, and the apartments will be spread across three floors, within landscaped gardens.
The apartments have been designed to support an independent lifestyle, but come with the reassurance that care and support services will be available if or when required. A private parking space is allocated for each apartment and the secure, gated entrance provides peace of mind.
Building work is continuing at the site in Tunbridge Wells – see our News page for the latest updates. The development is due to be completed early in 2018.
Exterior
Illustrations of the scheme are shown here: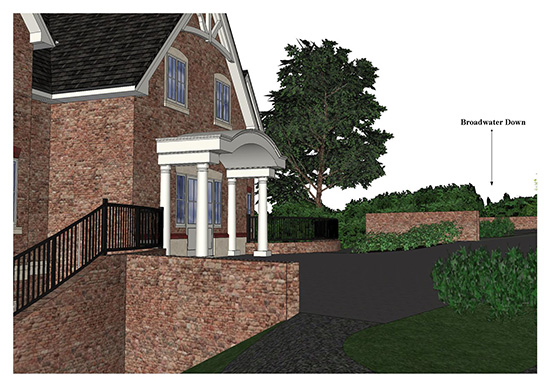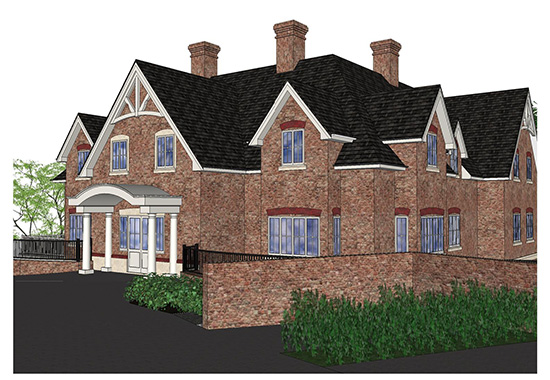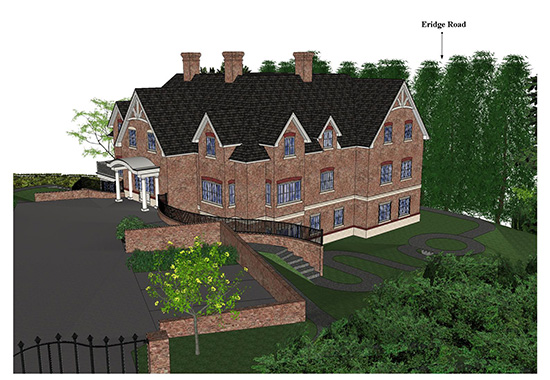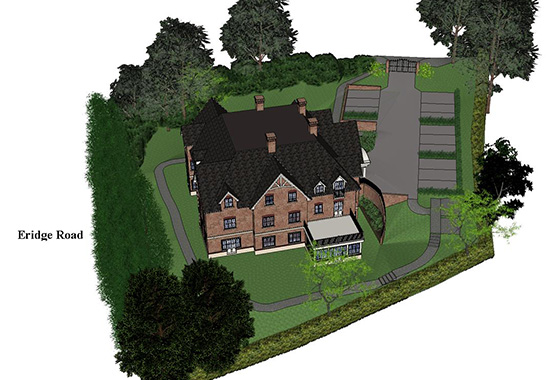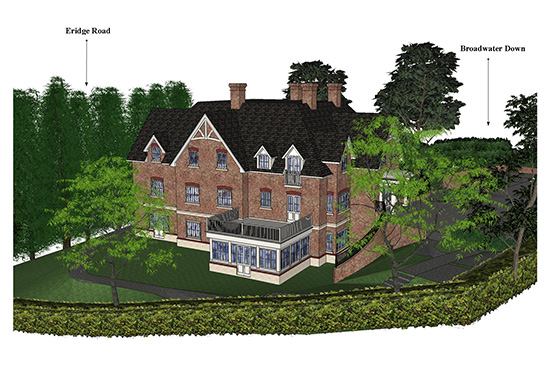 Interior
Floor and Apartment plans are shown here:
The land was purchased in 2013.  In October 2015 full planning permission was granted for a development of ten apartments and a communal area on the site. The tendering process has now been completed and the contractor appointed.