June News
After an unforeseen delay to the building work in April, we are pleased to say that the brickwork on the first floor is  nearing completion, and work on the roof is due to begin this month! We are thankful for the good weather in May, with no days lost due to inclement weather. Also, we can now see the interior beginning to take shape. The internal staircases have been installed and the Orangery is being constructed. This will be a lovely light-filled space to relax with family and friends with a cup of tea! We are also working on the interior finishes for the communal areas, to make these welcoming and homely spaces for occupants and visitors to enjoy.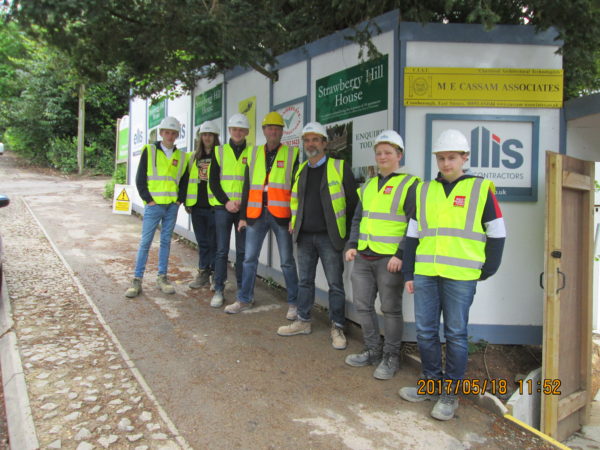 We have also been delighted to welcome trainee bricklayers on site from West Kent College. The students were able to experience a working environment and see work in progress as part of their studies. We will also be welcoming trainee carpenters, electricians etc in the coming months and are pleased to be helping the next generation of builders as they start their careers in the construction industry.
Look out for further news in July!