Press Association: Warning on care home place numbers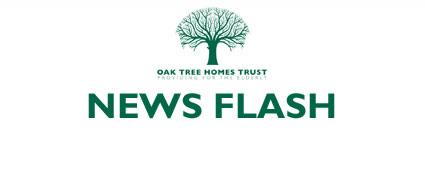 YAHOO NEWS
Press Association feature  – Wednesday, May 11th, 2011
A massive increase in the need for care home places is looming in the next 20 years because of the rising numbers of over-85s in Britain, academics warn.
But a comprehensive survey of people in their late 80s showed that eight out of 10 of them happily live independently with no need for daily support from others.
The 85+ study was carried out by Newcastle University's Institute for Ageing and Health and although this is the fastest growing demographic in the country, it claims to be one of only a few studies worldwide into very old people.
According to the experts, in 2010 there were 2.6 million people aged over 80 and by 2030 that is expected to rise to 4.8 million. That means there is a need for an 82% increase in the number of care home places – 630,000 extra places – between now and 2030 in order to cope.
The survey found that 41% of those questioned never had help and a further 39% were supported to live independently but not every day. That meant one in five people aged over 85 needed either regular help or critical 24-hour care.
The findings, published in the BMC Geriatrics journal, indicated that with the massive increase in numbers in the older age group predicted in the coming years, more and more pressure will be placed on care services.
Professor John Bond, Professor of Social Gerontology and Health Services Research, said: "There are two ways to look at this. With your glass half full or half empty.
"We have found that 80% of people in this age group need little or no care which is great news. But on the other hand there needs to be some major investment to ensure that those who need help can access the care they need."
A Department of Health spokesman said: "Demand for care home places in recent years has been going down, not up. Most older people want to stay supported in their own homes for as long as possible and the extra £2 billion we have given to councils will help them care for older people in an environment that's best for them, not necessarily in a care home.
"We are determined to protect the most vulnerable members of our society and the extra investment in social care will act as a bridge towards a sustainable long-term solution to funding of adult social care. We know that the funding system for care and support needs to be reformed and have established an independent commission which will report in July."
Sky News 2011