Strawberry Hill House Update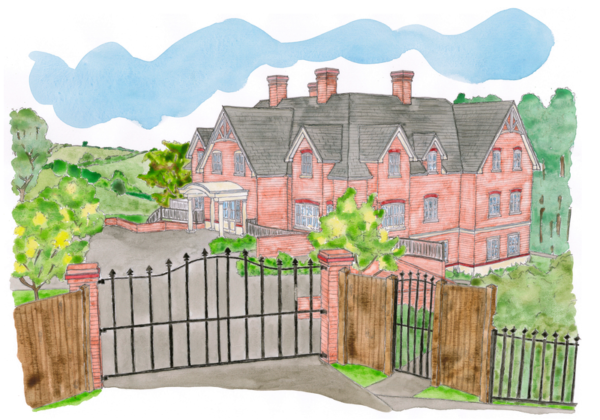 The Trustees seek to return thanks to the Lord that having received full planning permission for ten apartments, the architect has now advised us that they have prepared the Schedule of Works and tender documents with a view to inviting main contractors tenders immediately in the new year for a commencement on site around Easter 2016.
Brochures which contain full details on the specifications of the apartments are now available on request. Please ask for an information pack on this development. This will contain:
Apartment Layout (individual apartment layouts are available on request)
Secure by Design & Lifetime Homes Standards
Details on how the site will be managed
Frequently Asked Questions (1 & 2)
Price List
The proposed prices for the apartments have been calculated to include the cost of the development, these will be seen to be at least 30% (c£70 000 +)** less than like projects in similar areas to Tunbridge Wells. **Sample Lease Documents can be provided on request.
We would encourage those who may be interested in purchasing an apartment to register their names as quickly as possible. Apartments can be reserved 'off-plan' by payment of a deposit. However, any interest by friends even on a non-committal basis would be welcomed.
The Trustees would also acknowledge the prayerful and practical aid given to enable us to get to this pre-construction stage. To date, through the generosity of Chapels and friends over £275,000 has been raised, which has gone a considerable way to paying the costs associated with the planning and marketing of the development.   It is hoped, with the donations received, and any received in the future (GW) to provide some apartments for rental for friends who are not in a position to purchase.
Since the Charity has been set up, it has been the desire of the Trustees to provide for the elderly. This is a non-profit making venture, entirely dependent on the good will of interested parties. The Trustees give of their time and abilities freely. Thus far we have curtailed the costs of the venture to the absolute minimum. We now have to face the up-front costs for construction, estimated to be £2.5million.
In order to keep our bank borrowings as low as possible, we would welcome any short term financial assistance that friends may be able to provide, i.e a loan. Should you feel able to assist us in this way, please contact Mr H Jempson on 01892 615600 to discuss this in complete confidence. (Please leave a contact number on answerphone if unavailable and he will reply as soon as possible).
With many thanks for your continued support.
The Trustees