Strawberry Hill on schedule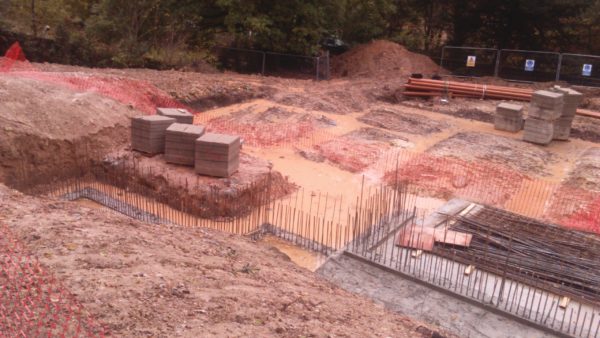 After several weeks on site, work is progressing well and on schedule at Strawberry Hill. The groundworks have  begun, with foundations being dug and completed and work is now being made on the retaining wall.
Just a reminder that we will be giving presentations about Strawberry Hill at our Autumn Fayre this coming Saturday, 12 November, with a full update on the work so far, so do come along and find out more. You'll find us at Mayfield Village Hall, East Sussex from 10am – 2pm.
We'll also have delicious home-made cakes and preserves, fresh bread, beautiful hand-crafted items for you and your home, a bookstall from the Christian Bookshop, Ossett, our charity Christmas and greetings cards and more!
Light lunches, tea/coffee and cake will be available in the OTHT cafe.
We hope you can join us.