Your Invitation to our Spring Fayre!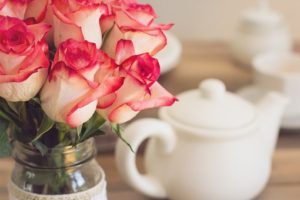 You are warmly invited to our Spring Fayre which takes place on Saturday 12th March, 10am – 2pm at Mayfield Village Hall, East Sussex (G.W).
Entrance is free and parking is available at the Hall and in nearby roads.(Satnav post code TN20 6BD)
The OTHT Cafe will be open for tea, coffee and light lunches.
Come into the Hall and browse our stalls selling delicious home-made cakes, bread, preserves and freshly baked hot cross buns! We will also have our new range of greetings cards for 2016, including our new Occasions designs. We are delighted that the Christian Bookshop, Ossett will once again be providing us with a bookstall. Our ladies have also been very busy sewing lovely cushions, bags and other goodies so don't forget to take a look!
In the car park you will find the BBQ selling hot dogs, burgers and bacon butties! Outdoors you will also find the car washing team (only £5 per car) and the seasonal plant stall.
Presentations about Strawberry Hill House will be held  at 11.30am and 12.30pm, so please come and hear all our exciting news!
We hope you can join us at our Spring Fayre.
The Trustees
P.S. – If anyone has any clean, empty jam jars with lids which they are able to donate to us, we would be delighted to receive them on the day. Thank you!
Details of the Fayre can be downloaded here.