Christmas Cards – New Order has arrived!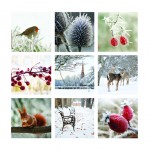 Just a reminder as we draw nearer to Christmas. We have secured some extra stock of the Christmas Card Range which originally sold out.
There will be 5 designs and in packs of 10. All profits will go to the charity funds.
The wording will be as follows:
Inside the card (Post Box & Holly Designs only)
"Glory to God in the highest, and on earth peace,
 good will toward men."
 Luke 2:14
Card Message (all)
With Best Wishes
for Christmas
and the New Year
Back of Card
OTHT logo
Registered charity No. 1134646
E-mail: mail@oaktreehomestrust.org
Pricing: £4 per pack (10 cards to a pack)
+ P&P £3.50 Over 5 packs postage and packing is free
These cards are available to purchase  via email to mail@oaktreehomestrust.org or by completing the form below. We will contact you to arrange payment.
Thank you.